Having run out of funds to keep Daisy in physical therapy (water treadmill) we went to Lowe's and bought a $80   12'x30″ pool and set it up on our back deck.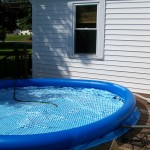 At 30″ deep Daisy can't touch the bottom but I can just lean over the side and hold her to take her around.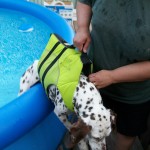 I can't WAIT to get outta here!!!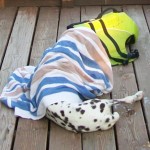 Does ANYPAWDY feel sorry for me??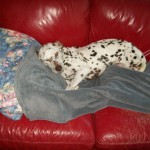 Swimming is hard work!!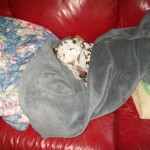 Good Night Everypawdy!