I must have mom wrapped around my puppy toe- hahaha. I made a really sad face this morning and sighed. She must have really felt sorry for me cause she loaded me up in the car and took me to my favorite store in the whole world…Tractor Supply.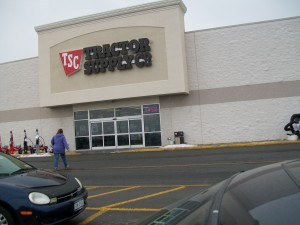 We went up and down all the aisles, especially my favorite with all the FOOD and TOYS!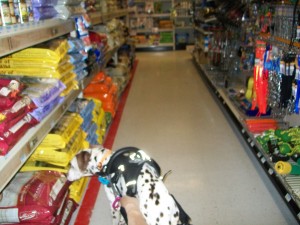 We even saw baby chicken strips…..mmmmmm. Can we get some mom?

Well, she wouldnt let me buy any of the little chicken strips but I did get a new pink leash and Samson picked out a bag of seed for Farmer Dan….