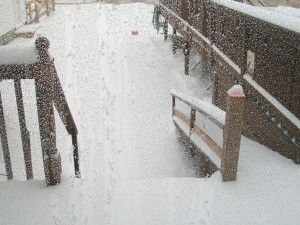 After a few days of 45 degrees last week, mother nature is reminding us that it is still February in New York.
We are expected to get 10″-12″ of the white stuff by 5pm. Yuk. Another day stuck in the house.
Dogs are in hibernation mode. I have today off so have decided to stay in my jammies and bunnyslippers and make sure the dogs do not get into trouble.