On Jan 23, 2010 the weather in NY was in the teens so we packed up the dogs and drove to Lancaster, Virginia to visit relatives and thaw out.
Bob SUV'd the Camry's back seat by cutting a piece of plywoord to fit on top of the seats and putting memory foam on top of the plywood. Nothing but the best for Sam and Daisy.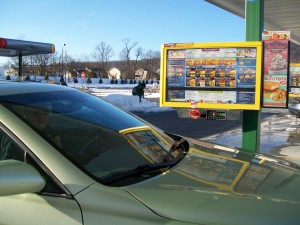 Julie gets her Sonic fix (we dont have Sonics in our neck of the woods). Mmmm- Cherry Lime Aid and a Sonic burger and the pups split a chicken sandwich.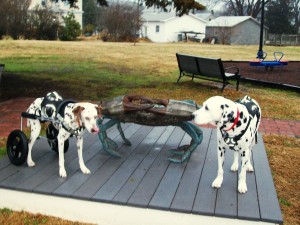 We arrive in Kilmarnock VA. Look! No snow!
The Kilmarnock Inn. This was a great place to stay, very relaxing, immaculate rooms and breakfast of Virginia Ham and eggs cooked to perfection (and the pups were welcome.)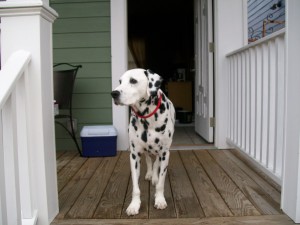 Sam- Chillin on the porch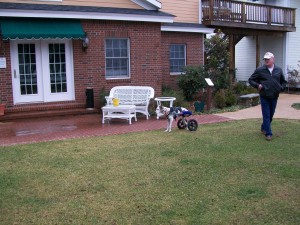 Daisy- enjoying a No Snow Day